World earth day celebration was amazing in Ghana. The motto "It our turn to lead" was inspiring and catching. This celebration was held at Keta in the Volta Region of Ghana. Led by Noah Alorwu (Eco- Generation Ambassador to Ghana). As the numerous days are passing by so as the earth day celebration is approaching too. I quickly design a flyer for the event.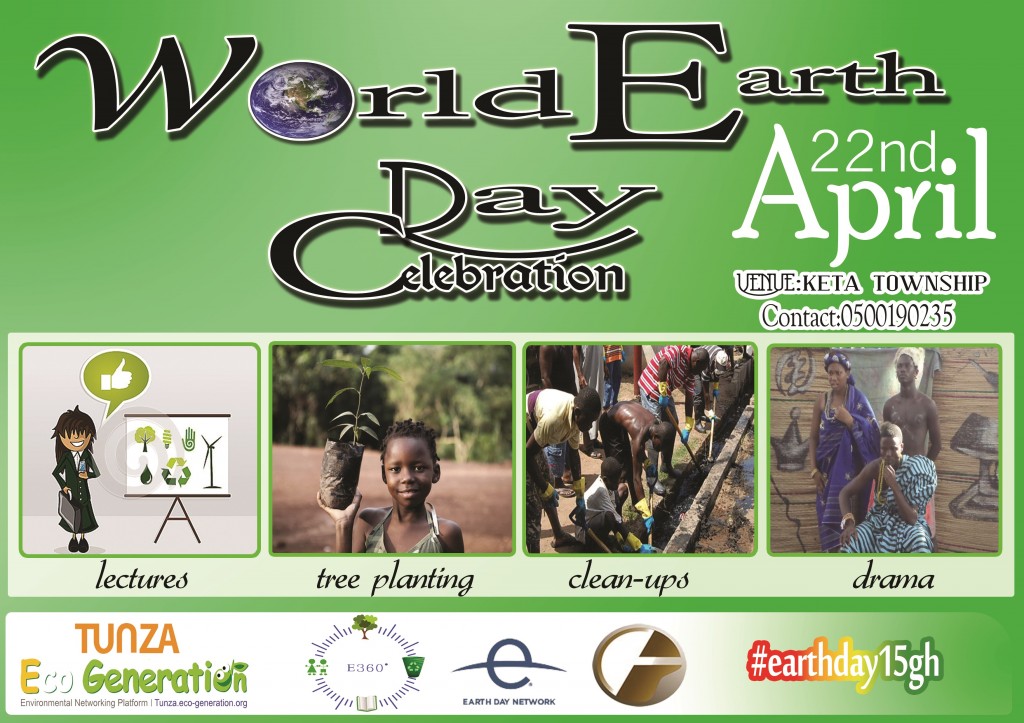 I told myself I would make this celebration captivating. I quickly pick my plan book to draw some plans for the event. I cross checked online to see what are the plans for the event in my country. All search came to zero. I called NGO's who once done it but all they said was no plans for this year's celebration. I didn't hesitate with my plans for the event. I am still having hope to make my plans a reality even though I can't do it all alone. Whiles reading my mail I came across an NGO in a group I belong to. I called them if they also have any plan for the event. They said no but I asked them if they can partnership with me to bring this action out. They said why not. I told them I will come the following week but instead I went the following day. Impressing right? As a leader you must be motion driven and highly motivated. I went and we discuss about my action plans and theirs too as well. They promise to send their representative on the day of celebration and also donate seedling and trees to the event. That is just by the way. Programme line-up for the event
Clean-up exercise in all basic schools
lecture on environmental protection, sanitation and waste management
Drama and musical interlude (Music composed by Benjamin Ekuadzi and Noah Alorwu-Eco Ambassador to Ghana)
Tree planting
Handicrafts All this will commemorate world earth day celebration.OutcomeEarly 22nd, morning. I woke up and getting ready for the celebration. I went to the various schools to supervise their clean-up exercise. I also joined in cleaning one of the schools, it was intriguing working with the students.The students are very hardworking and dedicated to work.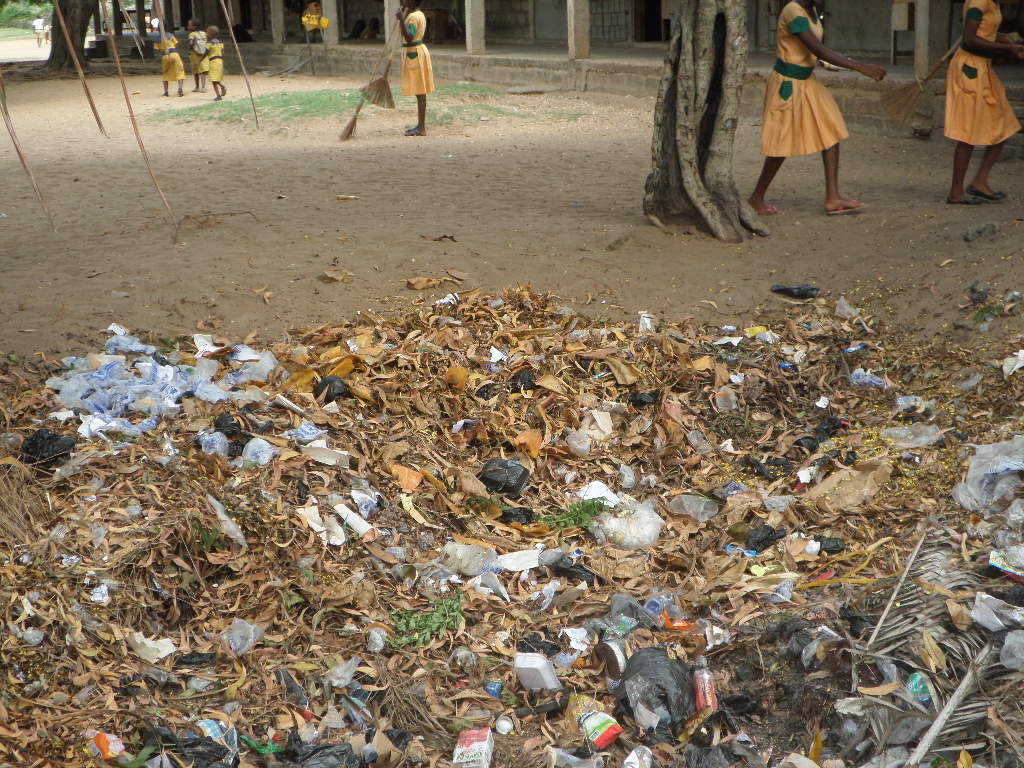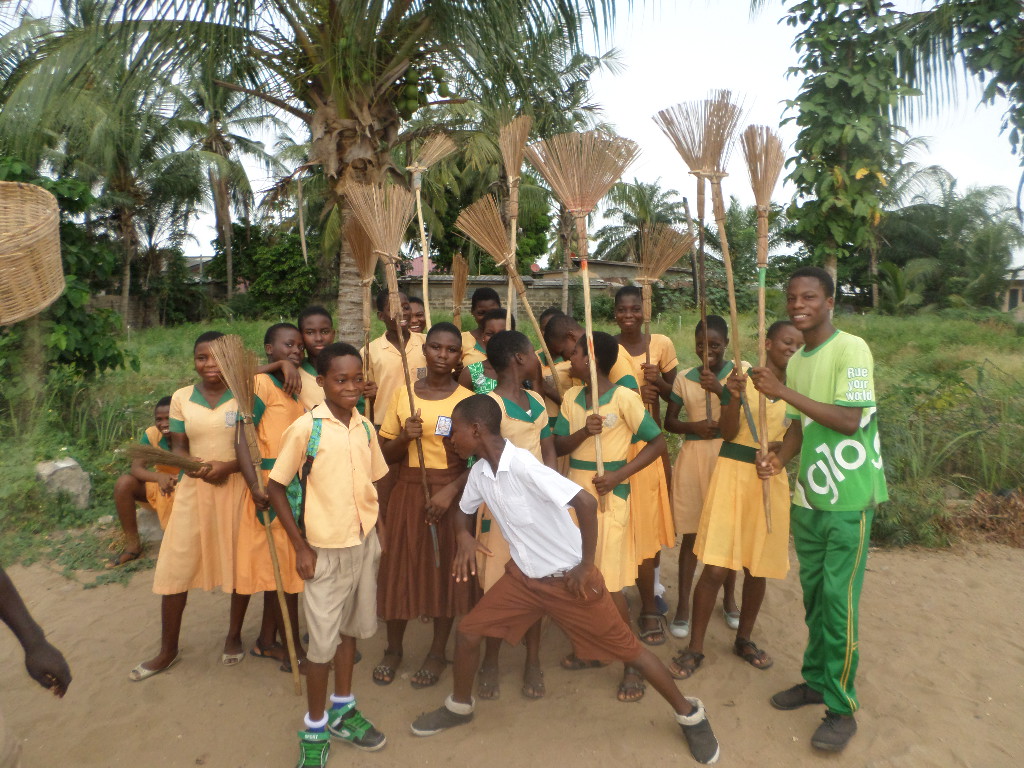 Afterwards, I talked to them about the importance of this earth day celebration and also how an individual can make a change in his/her big way.
After my talk, representatives from all schools went to Keta Senior High Technical School ICT lab for the lecture. This lecture has been led by Mawuena Mensah from Environment360 a local NGO in Ghana. The lecture is focus on these three (3) areas Sanitation Waste management Environmental Protection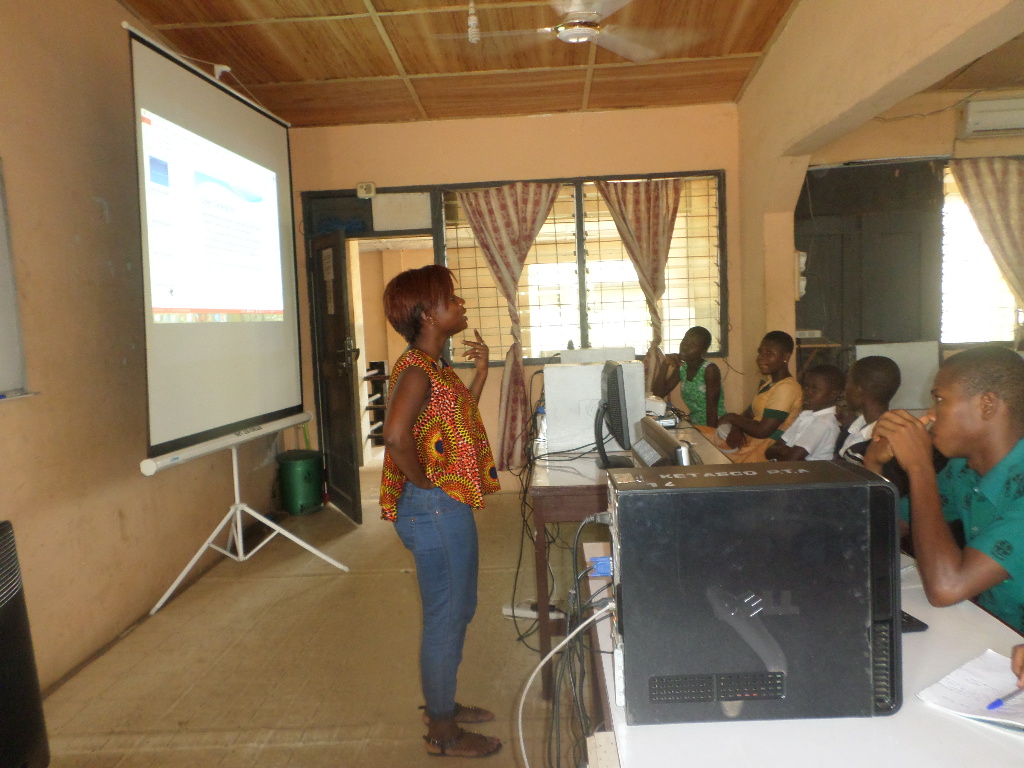 During the lecture on waste management, student participants exhibited a lot of creative piece with a sachet water rubber. Some made bracelet, trophy cup, ship, box etc. I mean it was really fun!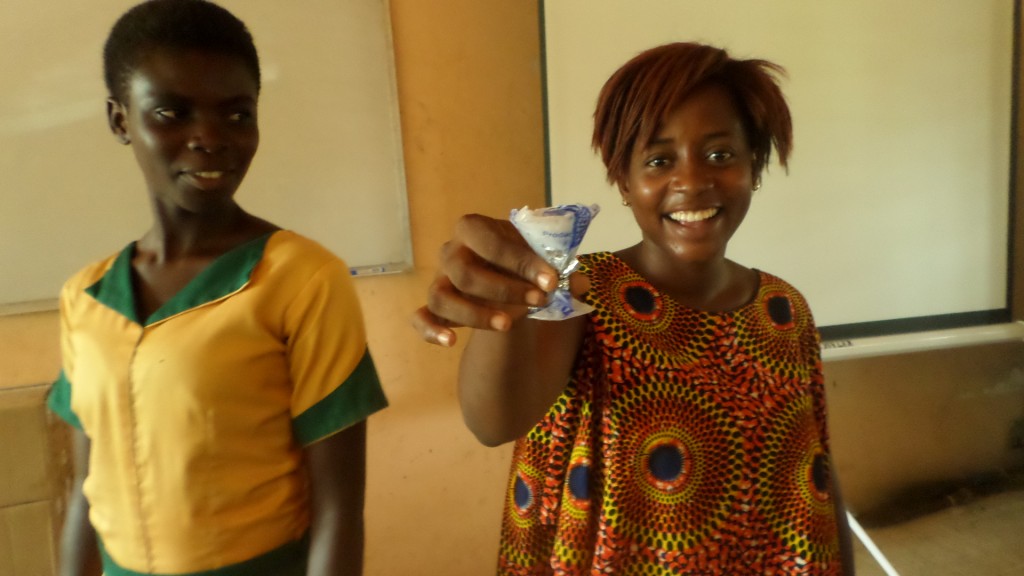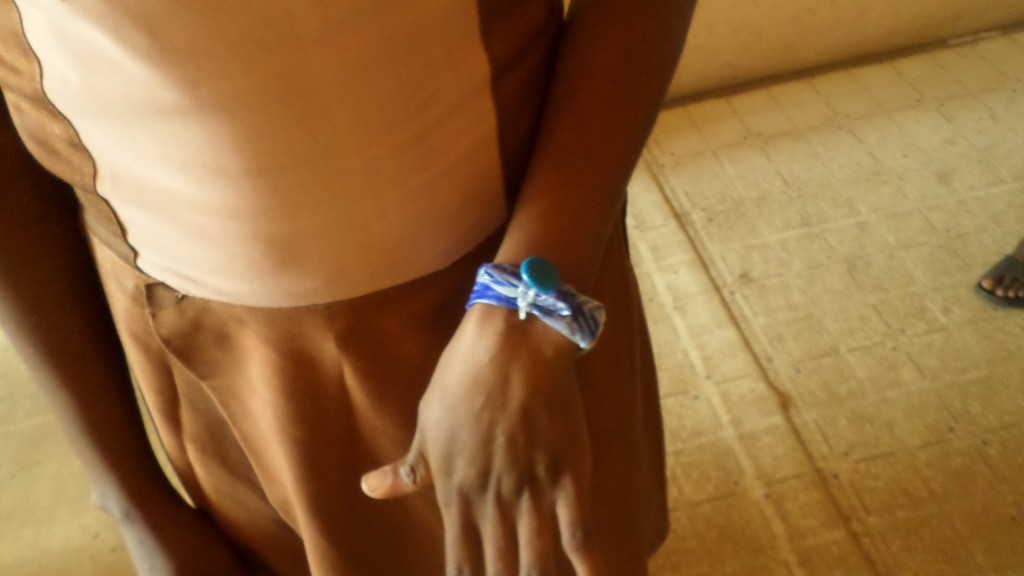 This is not all, after the presentation. It's now time for the song I composed with Benjamin Ekuadzi to be launched to commemorate the earth day event, entitled COME MAKE A MOVE. Watch here https://www.youtube.com/watch?v=xvGnbMRmGMc After all this, it is now time to plant trees in the various schools. Before then we snap pictures of the whole group.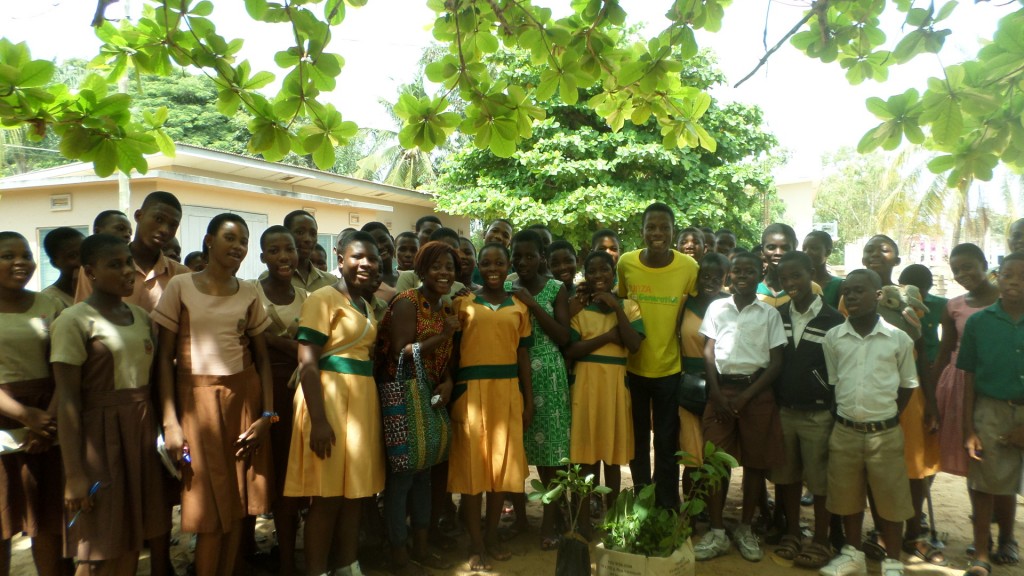 Now we are ready to go and plant the trees. On the way to one of the schools, name (Ketasco Basic School) one of the student upon what he has learnt during the lecture has started showing it all. It our turn to lead indeed.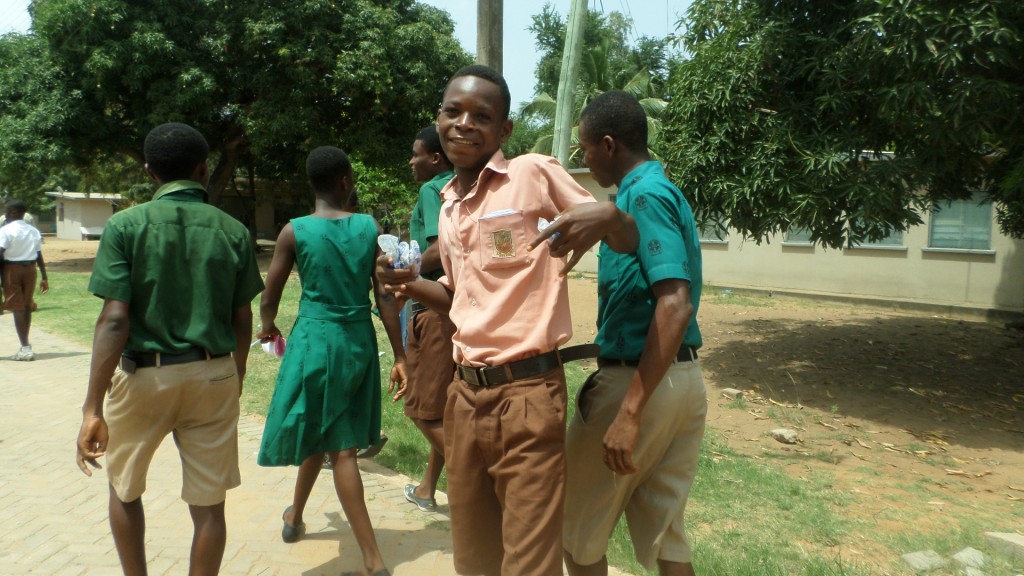 We are proud of the change and the awareness we have created. We planted the trees, fenced it, prayed and snapped some more pictures again and we dispersed.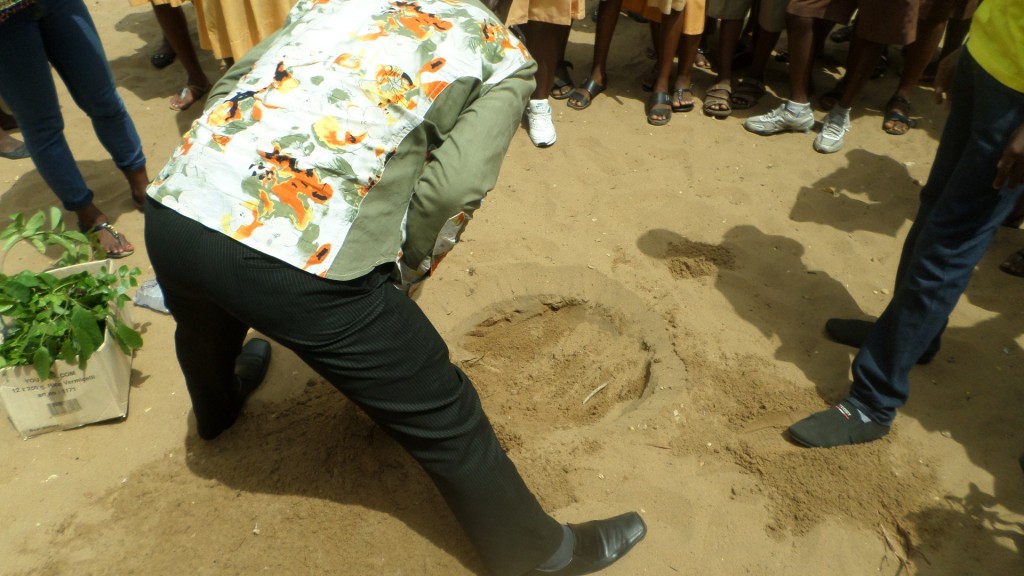 After that I congratulate everyone for their support in making this event a reality. My special thanks to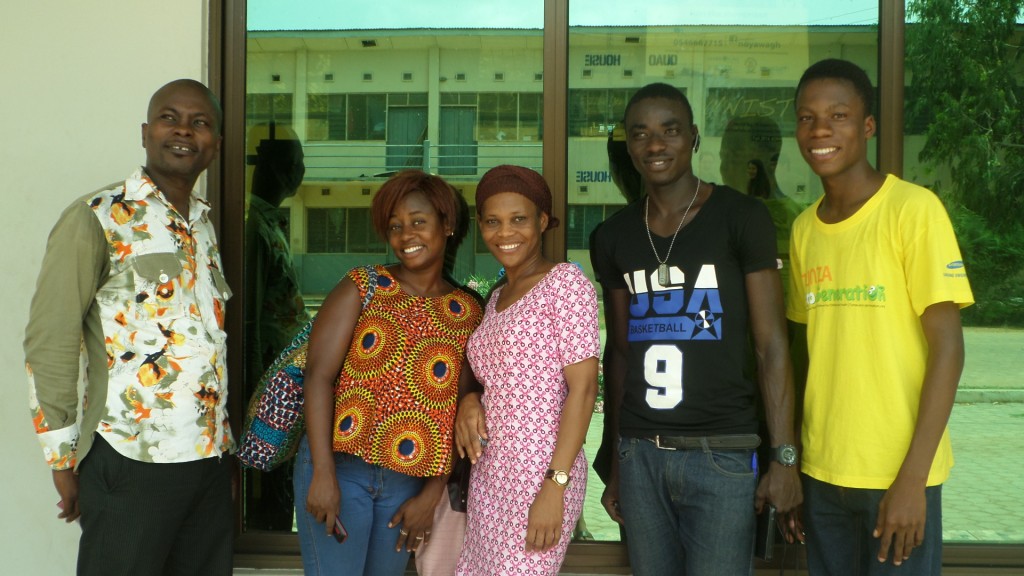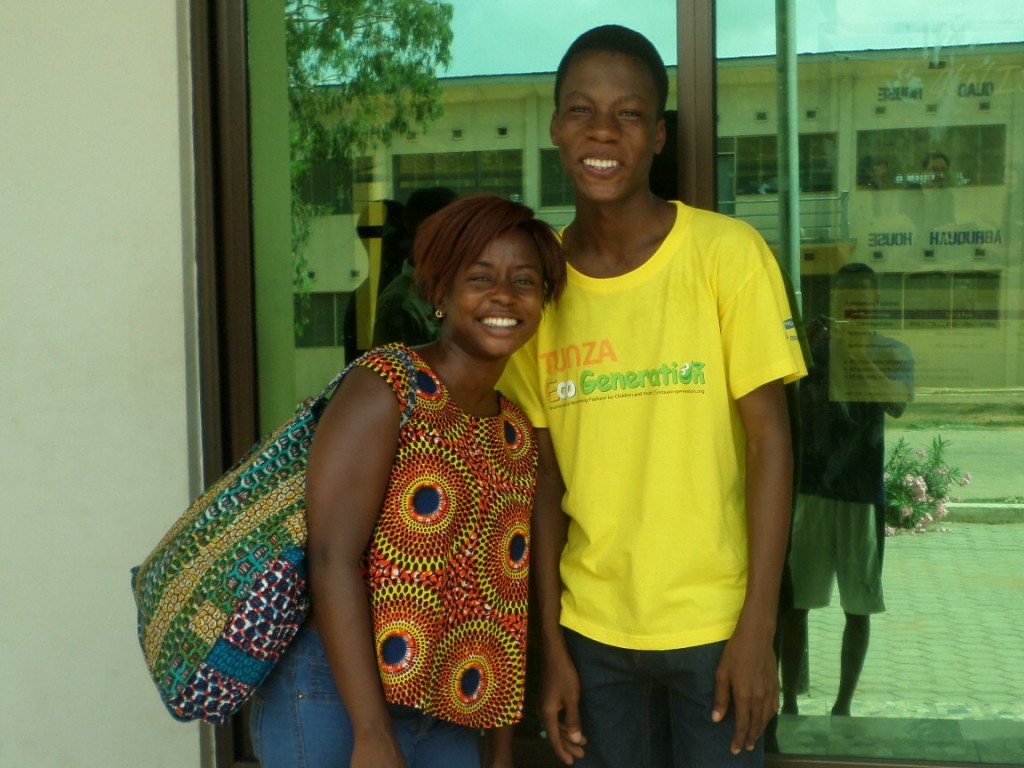 Tunza Eco-Generation
Cordie Aziz – CEO Environment360
Mawuena Mensah – Representative
Treetap
Heloo Paul
Florence Kuwornu
Yador Michael
Ezekiel Agbomey
Didi – Jubilee Radio
Noble Kpodo – Jubilee Radio
Benjamin Ekuadzi
And one thing we all left home with is "THIS OUR EARTH, OUR RESPONSIBILITY, LETS PROTECT IT"   Click to view images of the event