Breaking news National Volunteer day is here again.  Posters, videos hovering both on Social Medias and television stations about the upcoming event. National Volunteer Day is a program being run by Ghana think foundation, an NGO based both Ghana and USA. They also run other programs including Barcamp Ghana, Junior camp Ghana. National volunteer day, which falls on 21st of September. The initiative is to get as many people as possible in Ghana to volunteer their time or do community service on founders day holiday.
I have been to a lot of their events here in Ghana and it was inspiring. They even sponsored me to partake in a workshop on Entrepreneurship Skills which happened at West Africa Civic Society (WACSI) East Legon. I wasn't able to attend to last year's National Volunteer Day. But this time round I did. I was blissful when I saw the advertisement of the program. Quickly I read through what they posted and I register as a volunteer on Eventbrite.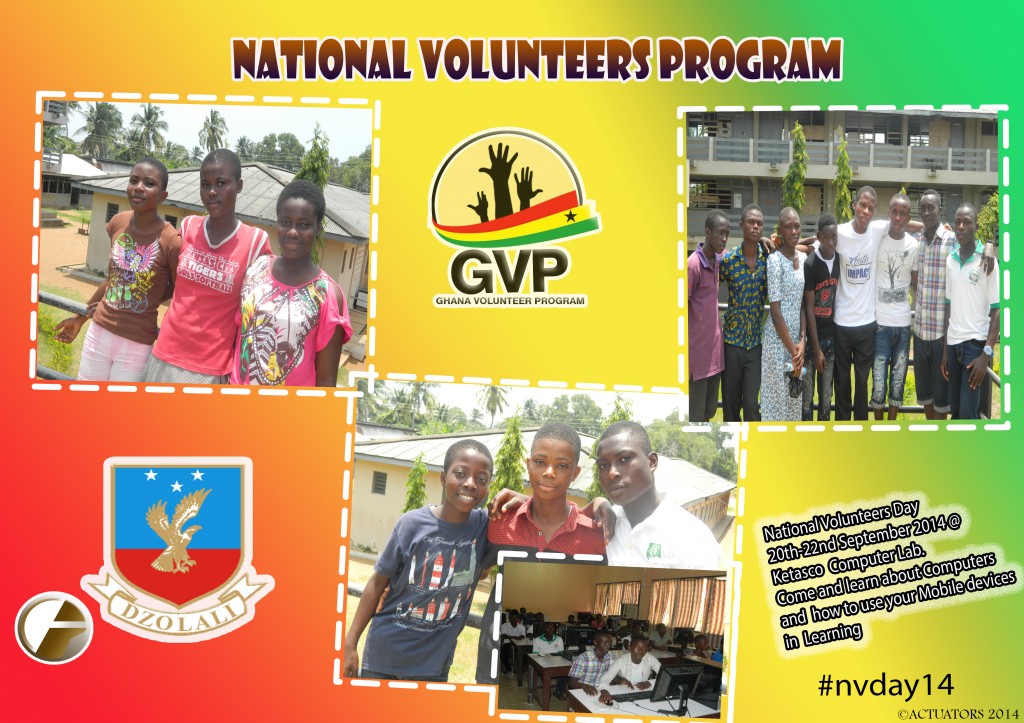 I volunteer to tutor in Information Communication Technology and Mobile learning. I went to see my Head of Department what I intended doing. He said wow! That is a very good idea. I was feel with joy and happiness upon the go ahead. However my plan is to make it for both Junior High School (JHS)   student and Senior High Student (SHS) but unfortunately the SHS are on vacation.
Nevertheless, I swiftly take a bicycle and ride it to the various schools in the municipality for a representative for the event. I was welcome by all schools in a cordial manner. I really like how they were excited to hear the good news I brought to them. Without hesitating I demanded 5 representative from each school I went to. This is due to lack of enough computers in the lab.
Eventually I needed only 35 participant for the program, at the end of it all 30 of them turned up. I prepared the lab in a delighted manner upon receiving the names of the participants. My Head of Department Mr Heloo Paul Kobla supported me in all endeavour by given out his digital camera, LCD projector just to mention few. The program started with 30 participants on board. We started the program exactly 12:45pm.
I started with a motivational talk afterwards was the tuition. I realise majority of them have no idea about computers. Check this up! The computers were on before they entered during the tutoring I realise most of them are not concentrating so I asked them to put off their monitors. Something miraculously happened in the lab, some were refreshing their computer, and others were pressing the power buttons of their system unit. The serious part of it all was that some are in dilemma. So I base everything from the beginning of a computer. This included
Part of a computer
How to fix it
How to put it on and off
BIOS
OS
GUI
How to use the mouse/ keyboard layout
Creating a folder
Restore and delete things from the recycle bin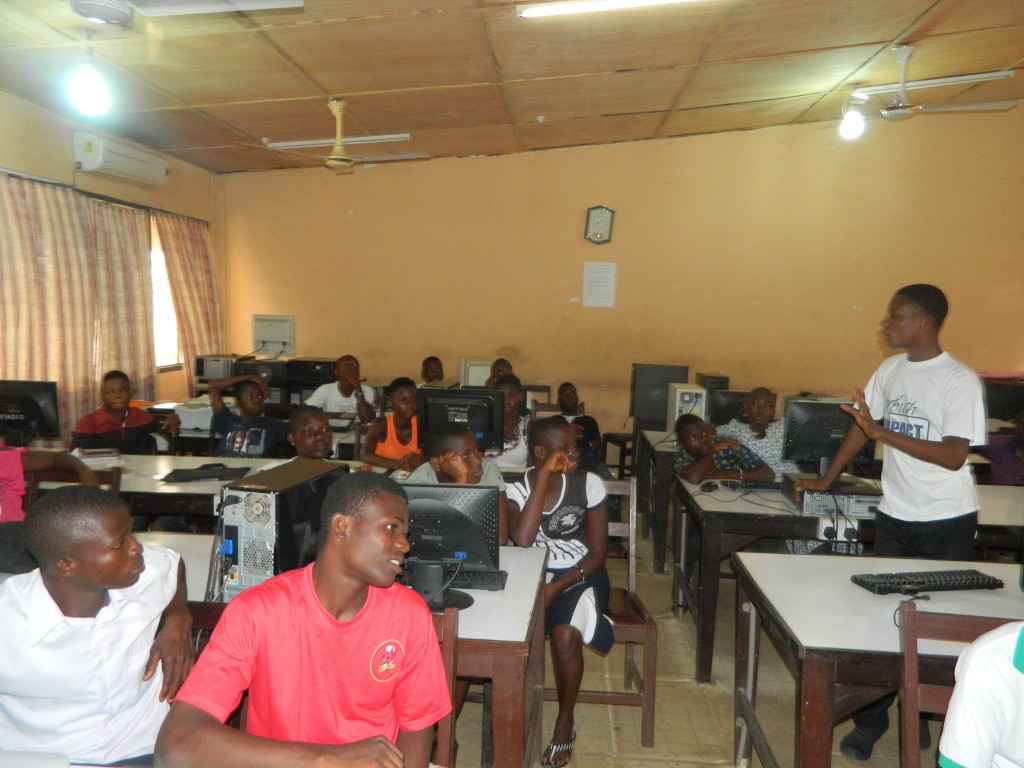 And a lot more. We tackled them both practicals and theory. I would like to share another astonishing one that happened when I ask them to research on types of Operating System we have. Here are some of the funny answers that popped up; WordPad, Windows Explorer, Windows 8.5 and a lot of funny answers. I wrote this to highlight what is happening in our schools and how this event has really impacted them. I don't blame them but I rather blame the country in which we live. There are a lot to be done in this schools, not only they but even SHS and Universities are inclusive. We are in an era whereby technology is everything.  Nevertheless, all the participants are very excited for the event. We closed the program exactly 3:30pm as schedule. We snapped a lot of pictures that day before they departed.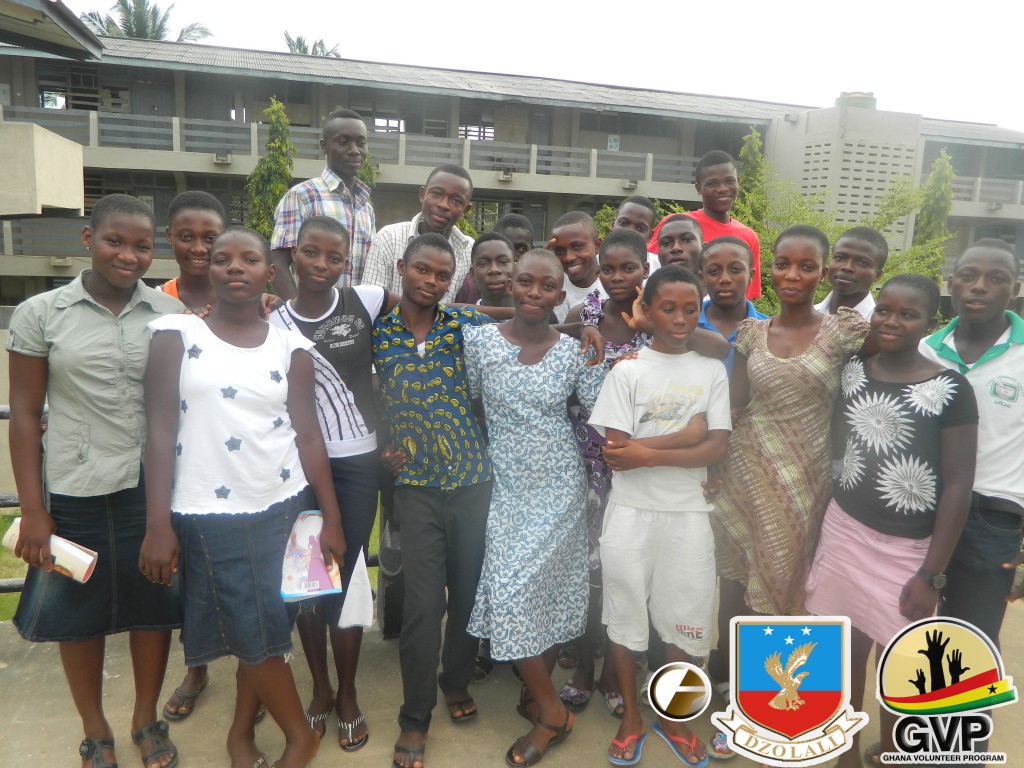 The next event will be on Monday. Early that Monday morning, I went to the computer lab earlier than ever to arrange it. The edition for Monday's event is well packaged. We started @ 12:20pm sharp with Internet Browsers. We talked about the types, Extensions, plugins, add-ons, History, Bookmark, Search Engines, Address bar. I mean everything about the web browser. We discussed how to use it to read e-books, how to save a web page to portable digital format (PDF). From there we moved on to the following training;
How to download
How to develop content for mobile devices
What raspberry pi is
Fixing a Lego Robot
I taught them what they should know about this devices. It was time to do the practical aspect of this devices themselves. I ask who want to work on the Lego robot. Astoundingly all the girls that came wants to work on it.  Most of them exhibited interest for fixing a robot, working on the pi, the kindle e-book reader etc. So I grouped them to brainstorm on making something impressive with the devices.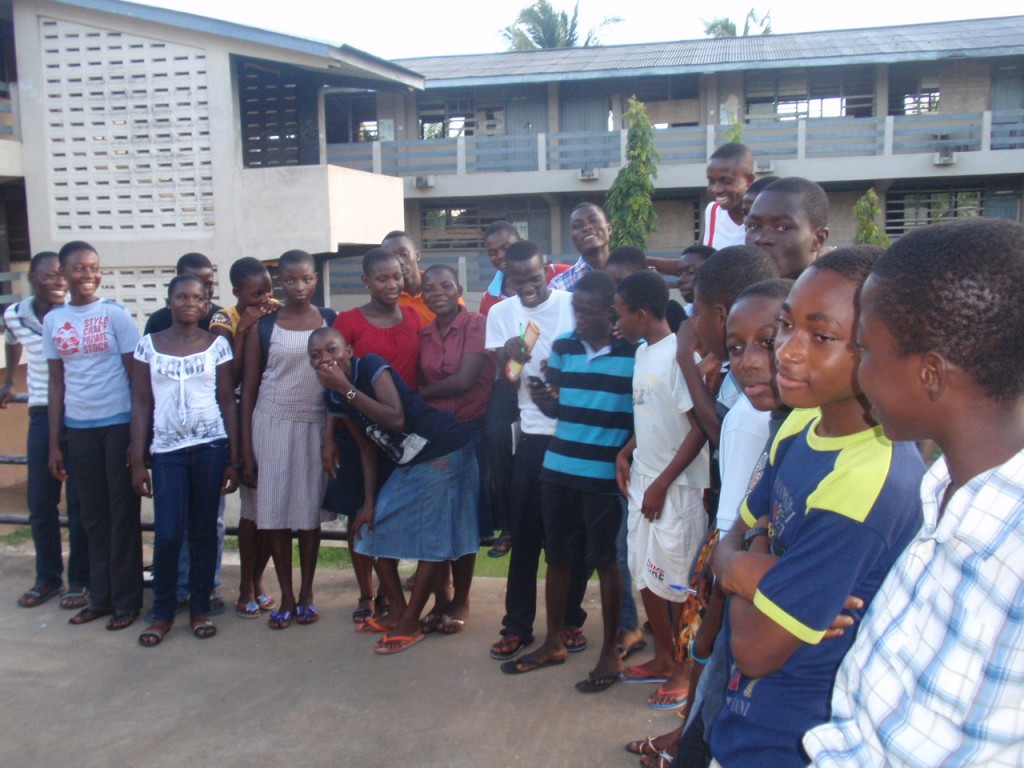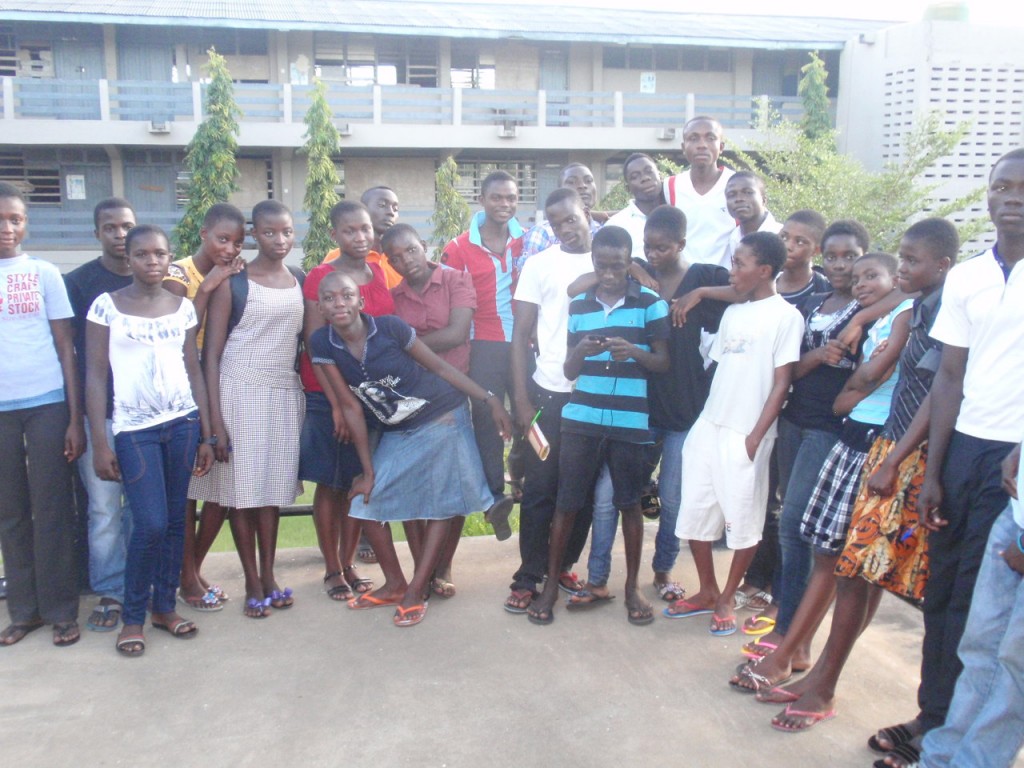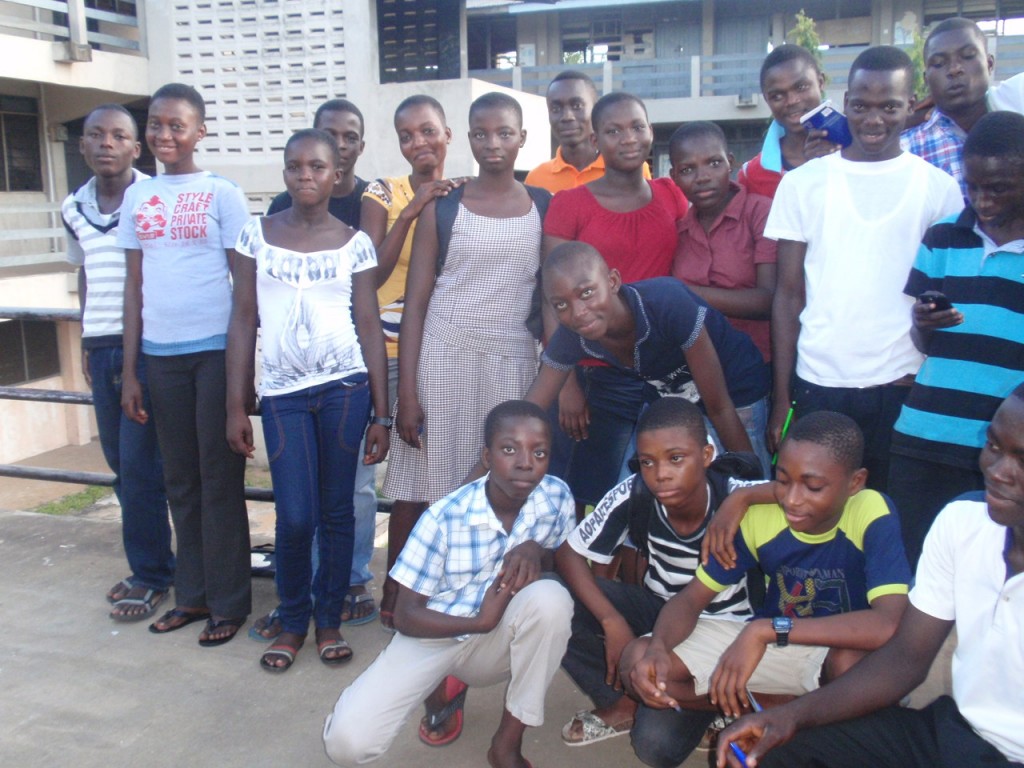 They did them successfully and were filled with joy. Later on pictures were snapped by the groups and also together. This is not all. Before I draw curtains over this, as a patriotic citizen of the country we sang our National Anthem before we closed the event exactly 6:00pm.
Source: Noah Alorwu